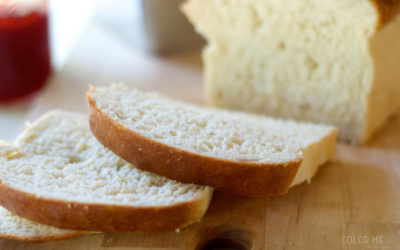 join me for #makeandtake week to honor my granny and her amazing story.  you will want to try this perfect white bread recipe too. the best bread base for lots of great recipes! The story behind the perfect white bread Meet Norma Arnett. This is my Granny. My...

hey, i'm meg
i'm a mom of 4, and a lover of all things bright, beautiful, and COLORful! as a fitness and nutrition coach, i love helping others to reach their health goals, and i love food and renovating, whether homes or bodies.
Read more about me here
Join The Email Newsletter
and get a FREE printable planner with meal planning & goal tracking!