These Hawaiian Pork Sliders are so Easy to Make and are a Huge Crowd Pleaser with Sweet Brown Sugar and Pineapple Goodness!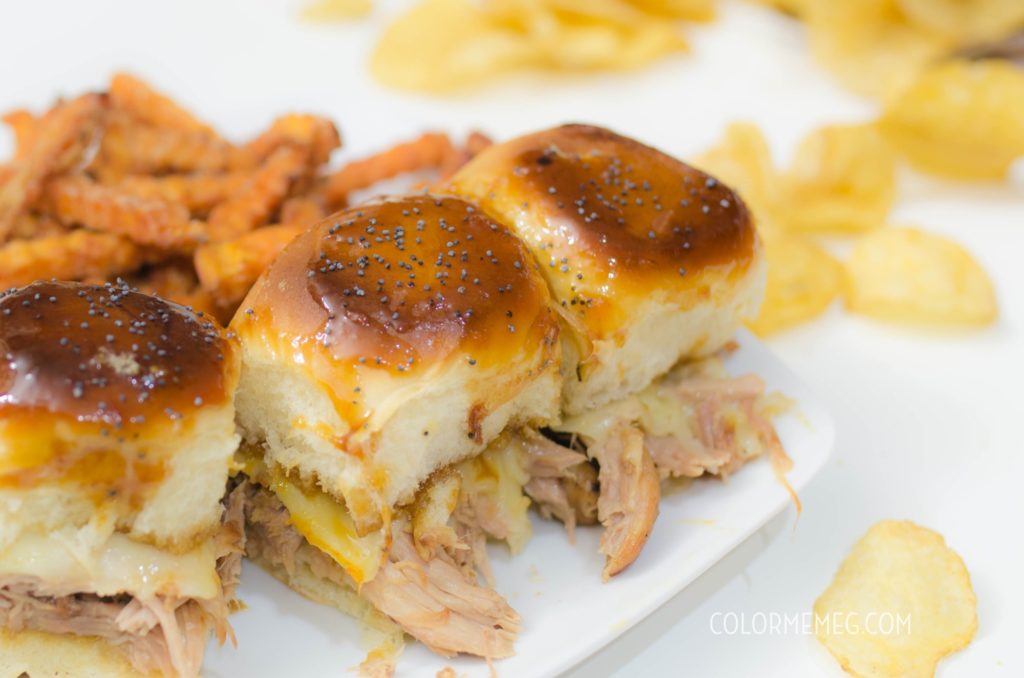 These are some of the yummiest pork sliders that we have had as a family! The weather is just cooling down here so it was fun to have a warm and comfort food meal this week on a rainy fall day!
Sweet Hawaiian Pork Sliders in the Instant Pot
First, we started with great meat. This pork is Farmer John Fresh Pork and we get ours at Smart N Final. This one is huge, so I cut mine in sections  to fit it into my Instant Pot, and it worked great for our family of four with plenty of pork to spare in each batch, so depending on your family size, this could make two or more meals! If you are using a crock pot, that's fine too! Either way, just be sure to brown the meat well before as it really helps seal in the flavor and get the party started!
Making your Pork Sliders
This recipe is super simple and one we can easily throw together in the future. It's basically a can of pineapple, brown sugar, and some onion, and when the pork is done it will be perfectly tender, a little sweet, and have such a great flavor! The pineapple was so amazing! The pork gets shredded with all of the goodies inside and makes for a flavor-packed little pork slider!
First things first, you will want to get the King's Hawaiian Rolls because I think they make these Hawaiian sliders just sing. You could serve these with anything of course, a mac salad or potato salad would be great, but we went with fresh sweet potato fries and they were perfect. Check out the other Farmer John California Natural Fresh Pork products too!

Need a few great Side Dishes to go with your Pork Sliders?
Broccoli Salad Butternut & Arugula Salad (with Pomegranate Dressing Easy Parmesan Potato Chips Perfect Sweet Potato Fries