The perfect buttermilk muffins recipe that can be used with any fruit to make blueberry muffins, strawberry muffins, and are moist and fluffy!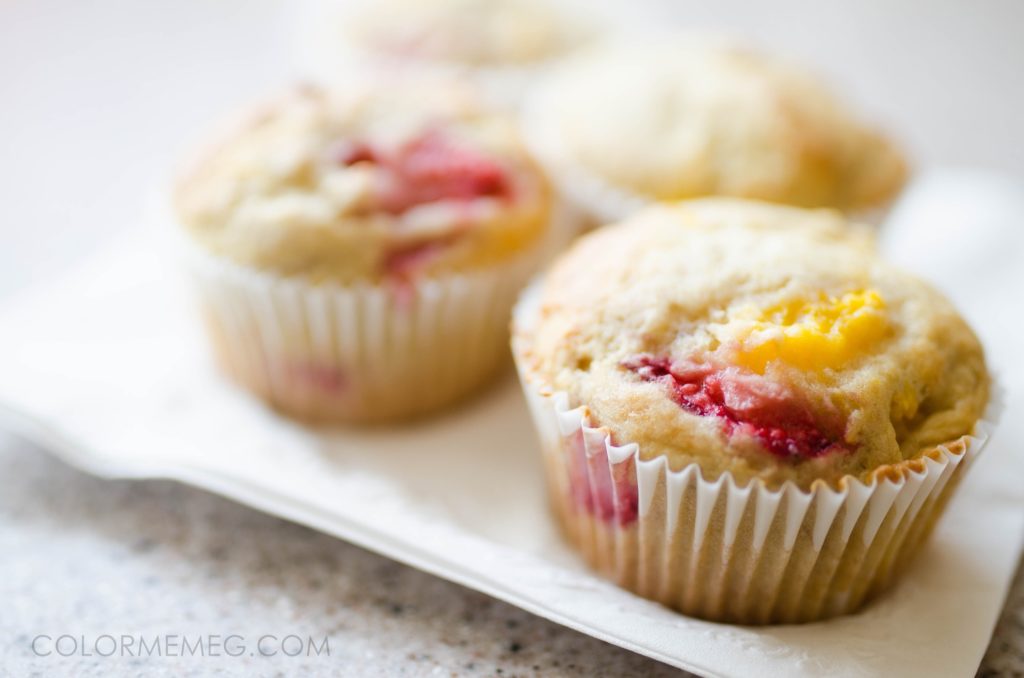 We went to California for the 4th of July to visit family and we stayed with our aunt in Santa Clarita. She is the sweetest and reminds us both so much of my husband's sweet grandma that she was named after and who we all loved so much. After a morning of eating her homemade muffins, she asked the kids what kind of muffins they should make next. Reese of course asked for a Strawberry and Peach muffin. Of course, the next morning, we came upstairs to kids politely helping her make her muffins recipe, with strawberries and peaches.
The Perfect Buttermilk Muffins Recipe
I have tried a lot of muffins, but being that we usually have shakes in the morning most days, I haven't made any for years! This recipe is soft and moist and delicious. It basically means you can add any fruit you have and they would be perfect. My aunt called them "fail proof" and uses it all the time!
Making Muffin Memories with the kids
I couldn't get over how into this activity the kids were. I love it so much. When we left for the week, sweet aunt Valerie gifted each kid with their own aprons, of course that she made! They now call her the muffin lady. These are from my phone but I couldn't help it.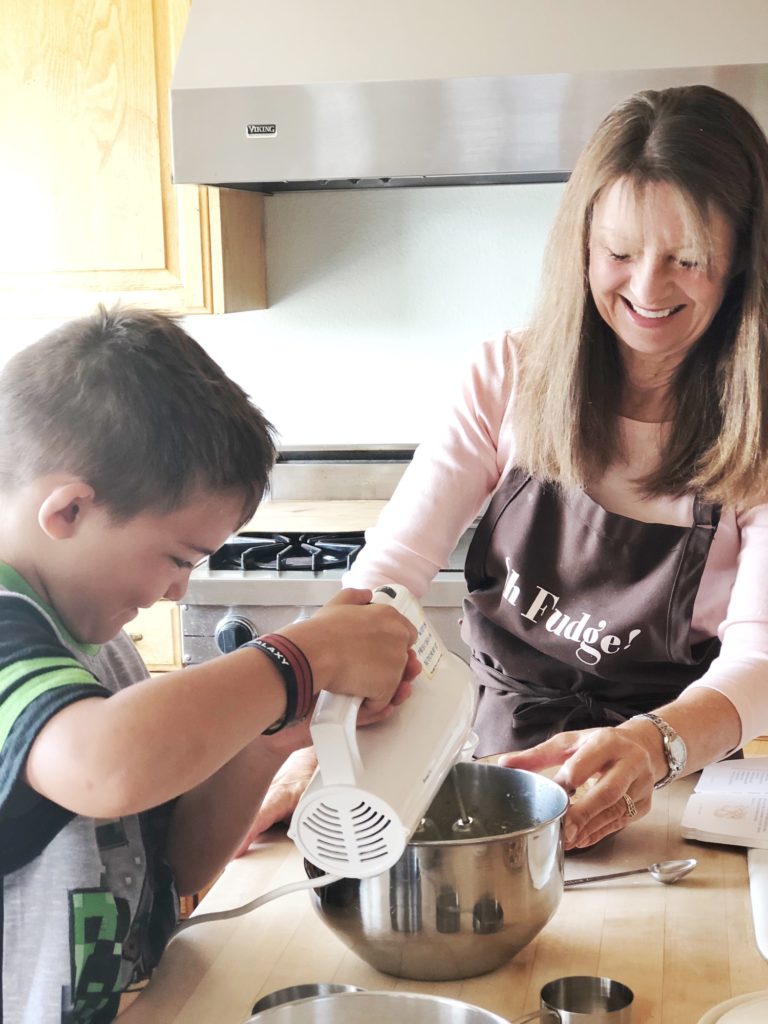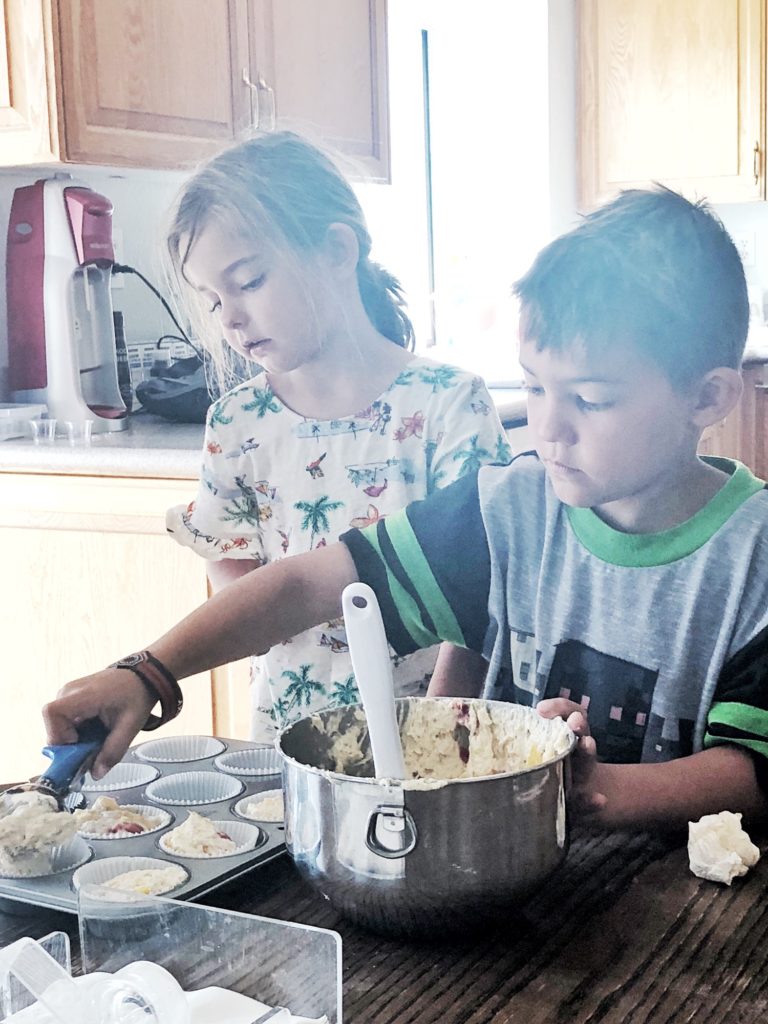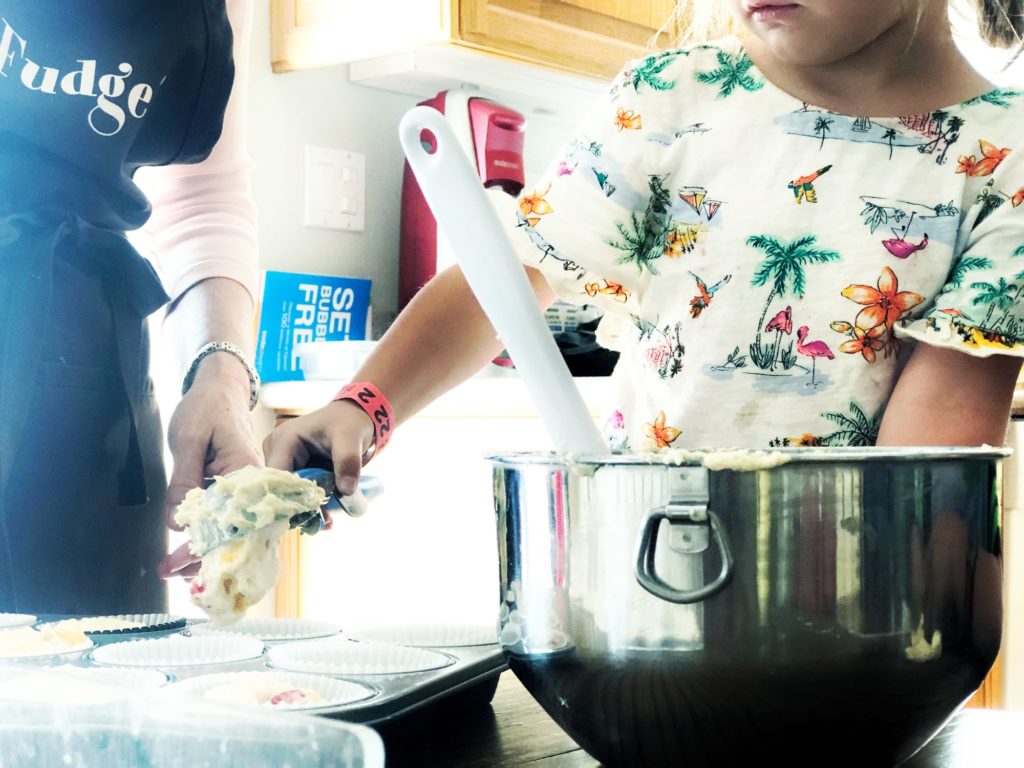 If you like this muffins recipe, you might like one of these healthy ideas for kids too!
No Bake Peanut Butter Protein Bars
40+ Smoothie Recipes Everyone Will Love