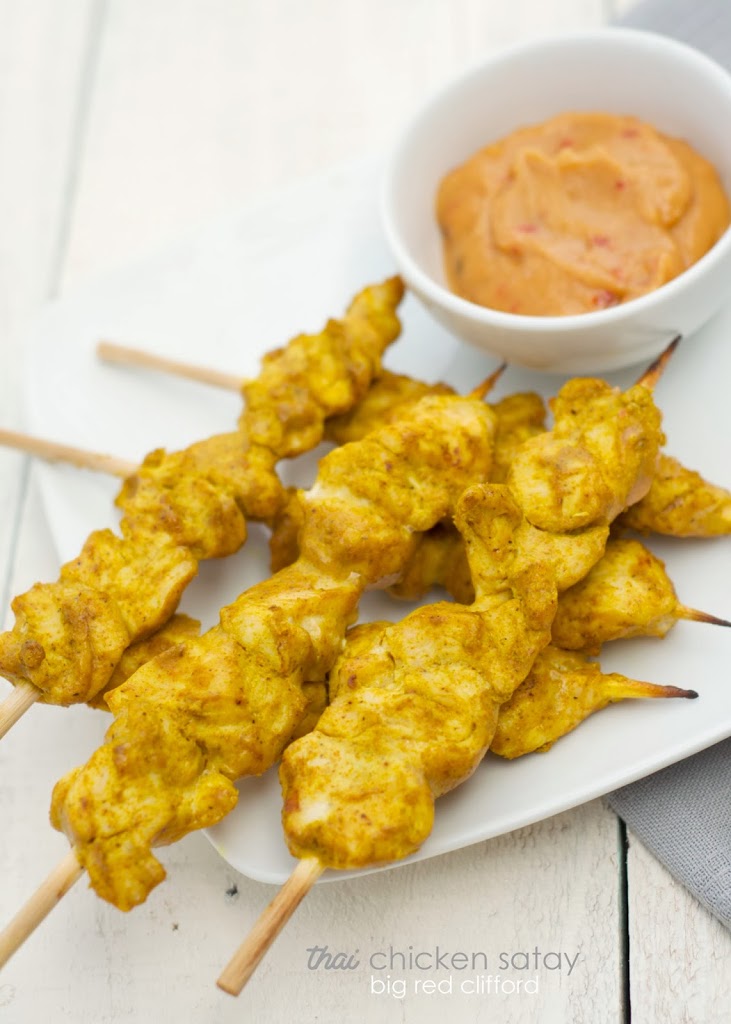 Were it not for my wife, I'd probably spend the rest of my life eating hamburgers, steak, and giant baked potatoes (which, at the time, was fine by me). I might occasionally get adventurous and sit down with a bean burrito, but certainly nothing that would count as ethnic or non-traditional.
Fortunately for me, our marriage has opened my palette to a new realm of food eating possibilities. She's introduced me to Greek, Indian, Brazilian, and more. We've even ventured into Moroccan food which was surprisingly strange and delicious. But of all the world's flavors I've eaten so far, Thai has become one of my all-time favorites. One dish in particular is the chicken satay with peanut sauce and cucumber salad. The problem with this dish is that when you order it from a restaurant, there's never enough to go around.
So, we made it ourselves. And it rocks.
This recipe will net you approximately 12 skewers which is great as a meal for 2 or an appetizer for 4.
[amd-zlrecipe-recipe:61]
Done.
Thai Peanut Sauce Ingredients: 

1 tablespoon red chili sauce

3 tablespoons smooth peanut butter (I like skippy natural)

2 tablespoons sugar

1 teaspoon white vinegar

1 teaspoon fish sauce (if you hate anchovies, don't read the ingredients on the bottle)

Directions:

Heat the coconut milk in a sauce pan on medium heat.

Add red chili sauce and let it simmer. When you see the oils from the chili sauce rise to the top, add the rest of the ingredients.

Stir and let it simmer. The longer you let it simmer, the thicker it will get so take it off the heat when it reaches a consistency to your liking.
Cucumber Salad Ingredients:

1/4 cup shallots, thinly sliced

1/4 sugar

1/4 cup vinegar

1/4 cup water

1 serrano pepper, thinly sliced

Directions:

Add everything but the cucumber, shallots, and peppers into a bowl and stir until the sugar has dissolved.

Mix in the cucumber, shallots, and peppers and refrigerate till eatin' time.